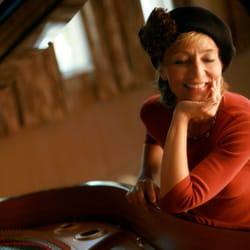 Joey Curtin es una compositora y pianista que comenzó su carrera musical en San Francisco Bay. Sus creaciones para piano y sintetizador fusionan los géneros jazz, new age y celta. Algunas de sus actuaciones más importantes se han realizado en: The Ansel Adams Gallery en Yosemite, Olympic Village Inn en Squaw Valley, Ahwahnee Hotel en el Parque Nacional de Yosemite, The Sheraton Palace en San Francisco, Legionaires Seminary en Roma y Sheraton Addis Ababa, Etiopia.
A nivel internacional, Joey ha viajado a Irlanda, Escocia, Italia, Indonesia, Etiopía, Filipinas y Singapur para actuar. En Irlanda del Norte, su música han formado parte en reuniones de paz y reconciliación. Su álbum, River of Life, se escucha en radios de música New Age de todo el mundo.
Desde 2003 a 2004 Joey fue contratada por el Hospital Metodista en el Centro Médico de Texas en Houston para actuar durante cuatro horas los sábados y domingos. Su música fue descrita por muchos como "la curación". Joey recibió varios premios ASCAP para estas actuaciones.
En 2005, dos de sus canciones se convirtieron en parte de la banda sonora para el documental "The Gifts of Grief", emitido en la televisión pública de San Francisco.
Su proyecto más arriesgado, Soundtrack For America, se lanzó el 17 de mayo de 2008. Este CD ha aparecido en la radio pública y las estaciones de radio más populares de muchos países. En 2009, Joey y su marido, Patrick, se mudaron a Kansas City para ser parte de la comunidad artística de Patrick, involucrado con las artes visuales.